Collection : Animals related to Clarus
Clarus has gave its name to many geeks pets, mostly dog... few cows...
Also see our collection "Poor Dogs" (animal dressed like a dogcow : WTF!)

dogcow-1

Author: unknow
The source for this picture has been lost, we only knows the picture is called "dogcow-1"
The (small) dog looks like DogCattle.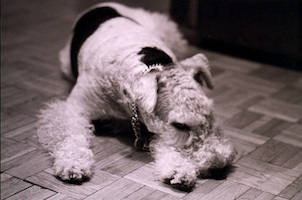 Fox

Author: Wojciech Kowalski - 2006
Source : wmk (flickr)
The picture was tagged "dogcow" by its author.
fox2 is a curly dogcow ?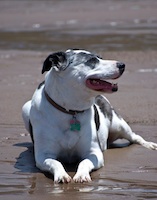 Ella the Dogcow

Author: Jeff Holland - 2008
Source : jholland (flickr)
Jeff took many pictures of its dog Ella, he tag them with Dogcow... Jeff is probably a geek.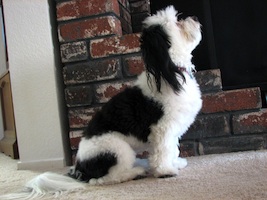 reincarnation

Author: Mike M. - 2008
Source : mike's lab (blog)
Mike's mom has a new dog. She's a reincarnation of dogcow according to Mike.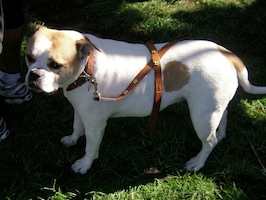 dogcow goes moof

Author: Enrico Limcaco - 2008
Source : ezay (flickr)
Enrico recognize a dogcow in this dog,
Enrico has a lot of imagination and is probably a geek.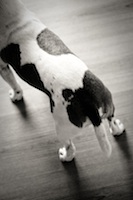 Miles

Author: Kylene Lynn - 2009
Source : byky (flickr)
Kylene pictured a dog and called it "Miles the dogcow"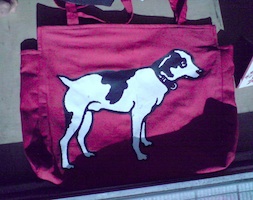 Moof!

Author: Marco Gomes - 2009
Source : marcogomes (flickr)
Marco capture a bag with a dog pictured on it. It immediatly reminds him Clarus and moof!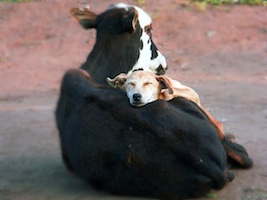 DogCow

Author: Eva & David - 2009
Source : eva_david (flickr)
Eva took a nice shot of a dog sleeping with a cow... A new kind of dogcow ;-)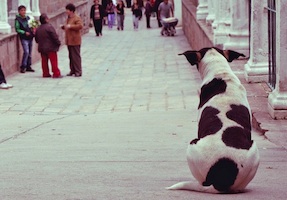 Dogcow_

Author: Lucia Rodriguezh - 2011
Source : cia_art (flickr)
Lucia took pictures, this one feature a dog sitting in a street.
This dog remind dogcow for Lucia.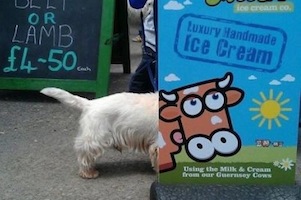 Dogcow

Author: unknow - 2012
Source : funnyphotos
A small dog just behind an ads, make him a dog-cow... literally.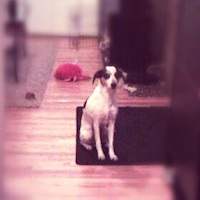 Mack

Author: Gabriella Monique - 2012
Source : gabriellemonique (instagram)
Gabriella has a dog called Mack, but she also tag him dogcow.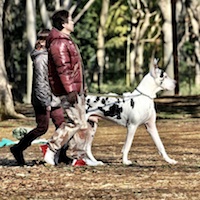 The Dogcow

Author: Franck Simon - 2012
Source : fltp (flickr)
Franck picture this giant dog and call his picture "The Dogcow".
Dogcow don't know, but "the" is required...