Collection : Real World, Tatoo
Here discover peoples with Clarus Tatoo...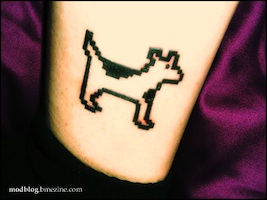 2006
Moof!
Author: Monica (House of Tatoos, Amsterdam) - 2006
Source : modblog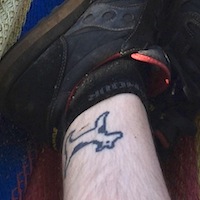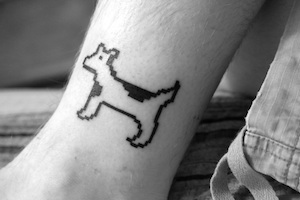 2008
shackett dogcow
Author: Stephen Hackett - 2008 - 2015
Source : 512pixels.net and stephenhackett (flickr)
"My new tattoo finally didn't look too gross to take a picture of today. What is this puppy doing on my leg? She is no normal dog. She's a docow! Check out wikipedia to lean more about this little piece of geek history...
I got it because it reminds me why I went to work at Apple, and in IT in general. It's not the technology itself, but the cool things people do with it... the things that really matter."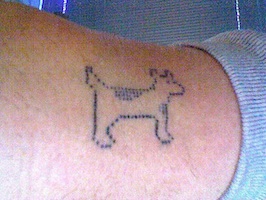 2008
dogcow
Author: Roy Lovejoy - 2008
Source : roy_lovejoy (flickr)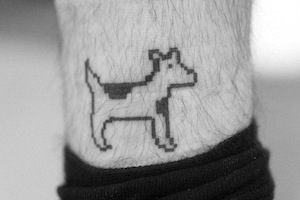 2014
Clarus, the Dogcow
Author: Sam Collins - 2014
Source : voidboi (flickr)